How To Avoid Frozen Pipes And Other Winter Storm Prep Tips And Tricks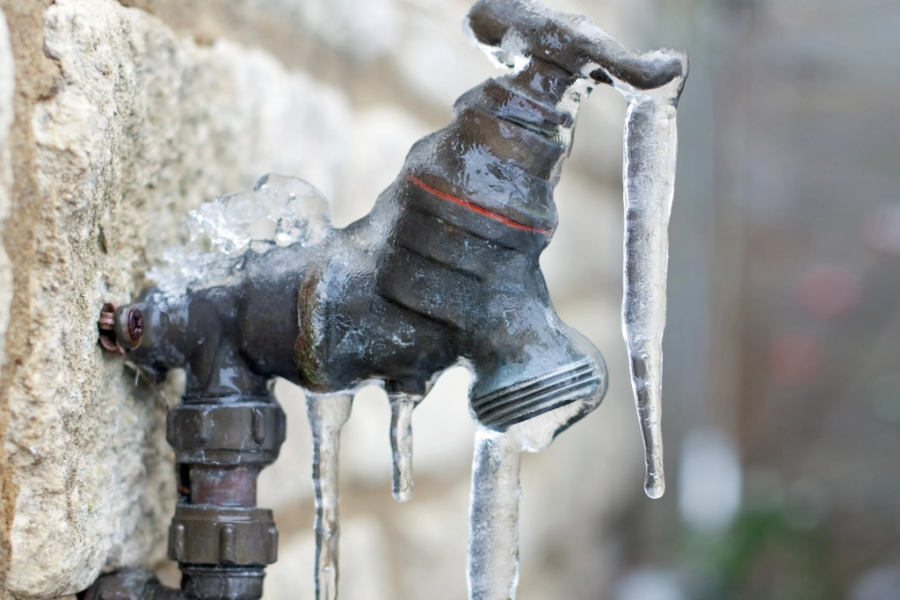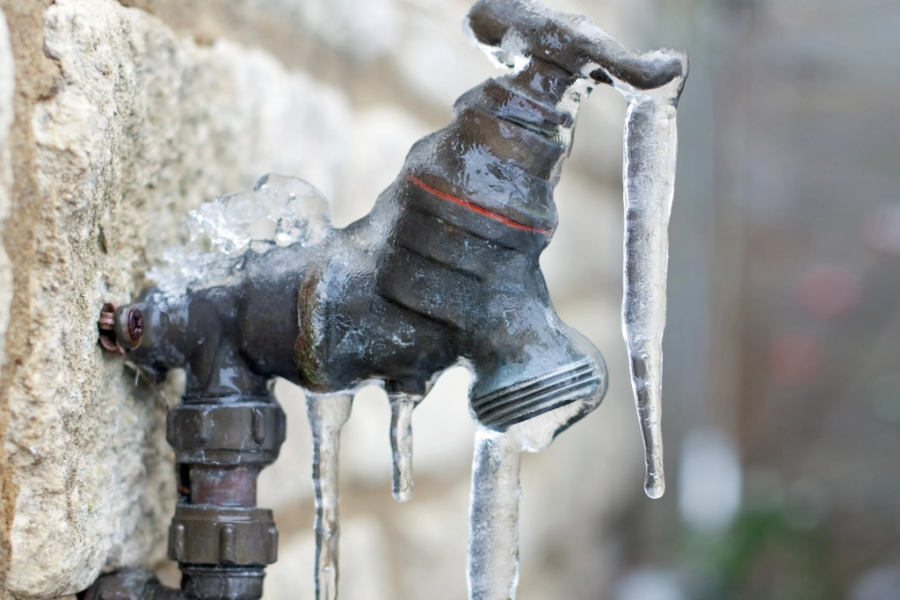 Winter brings with it freezing temperatures for most of the country. As fall begins, homeowners start winterizing their homes. Many people find freezing and burst pipes frustrating and costly. In cold weather, burst pipes can cause property damage that can cost up to $5,000.
There are steps that you can take to protect your water system and prevent ice from blocking pipes. While keeping pipes warm in winter can increase your heating bills, it is worth the inconvenience to avoid the frustration caused by a burst pipe.
1. How Freezing Temperatures Can Affect Your Home
Your house will be in trouble due to strong winds, heavy snow, and low temperatures. Find out how winter weather can negatively impact your home and what you could do to reduce the damage.
Cold temperatures in Illinois and snow piles outside cannot only make you feel miserable, but they can also cause damage to your home. Winter months can strain your home, from your pipes in the kitchen to your driveway's cement. There are many areas on your property that can be affected by low temperatures. These are the areas that will need to be fixed in spring.
The effects of freezing and condensation can cause serious damage to your roof. Your plumbing pipes could freeze and burst on the coldest nights and days.
Your chimney's bricks expand and contract with daily fluctuations in winter temperatures. This can lead to cracking. Water can freeze and get into the mortar, which can cause it to crack after the inevitable thaw. You should keep an eye on your chimney all winter and make any necessary maintenance as soon as the weather warms up.
Sump pumps are equipped with an extension hose which drains the water from the sump pump basin, and redirects it away to the house. This hose can freeze, or become clogged with snow and cause flooding damage to your home. Winterize your sump pump correctly and take out the extension hose as soon as it drops below freezing.
2. Extreme Weather Home Tips
Buying the most energy-efficient appliances and devices, such as those marked ENERGY stars, is a great way to save money over the long-term. For those who are in a hurry, here are some simple, affordable tips to make your home warmer and more efficient.
Heating problems:
It's a fact: keeping warm during winter is a priority. Did you know that heating typically accounts for 42% of your utility bills? You can reduce carbon emissions and save around 30% on your energy bill by maintaining your equipment, upgrading your insulation, and changing your thermostat settings. Even if you only manage to do one of these things, you can still save significant monthly costs.
Drafty Homes: Leakage of heat can make your home drafty, cold and expensive. You can reduce heating costs by sealing your windows properly . f you have a fireplace make sure you close the damper when it's not in use. Even small solutions can make a big difference!
Capture the sun: After you have weatherized your windows, open the blinds and curtains to let the sun's warmth in during the day. To provide an additional weather barrier, close curtains at night and use other window treatments.
Water Heaters:
In Illinois Heating accounts for 14-18% of homeowners' Ameren bills. An energy-saving water heater is a great way to save money over the long-term. You don't have the money to buy one. We get it. It is easy to reduce your hot water temperature from 120F. This saves you money and helps prevent costly hospital bills. Win-win.
Ceiling Fans: Turn your ceiling fans clockwise. Seems crazy, right? It turns out that there can be a significant difference in temperature between the floor and ceiling. As you know, hot air rises. If your fan is turned clockwise, it pushes the hot air down. This can heat your floor at a fraction of the cost. Easy!
Insulate Pipes :
You can prevent your pipes from freezing by purchasing pipe insulation. Pipe insulation is often very inexpensive and is a low-cost investment in comparison to the costs of replacing a burst plumbing pipe. You should pay special attention to pipes located in unheated areas of your home such as the attic, garage, or basement when insulating your water supply.
Fiberglass, polyethylene and foam are the most popular types of pipe insulation. For temporary insulation in case of severe weather, you can use tape and wadded-up newspaper.
Keep the Thermostat Consistent :
The best way to prevent ice buildup is to maintain the temperature at the same level during the day as it is at night. Although homeowners maybe tempted to lower their thermostats at night to save money on heating bills, this strategy could backfire as a burst pipe can cost much more than a slightly higher bill.
Try to maintain a consistent temperature throughout the day and night. Stable temperatures will keep your pipes clear of ice. Avoid sudden changes to your home's environment.
Bottom Line
Even if your pipes are prepared for winter, even a bitter cold snap could cause the pipes to freeze and burst. Although you may think that the leak can usually be fixed quickly, ruptured water systems can cause serious and costly damage. You need someone to trust when you are in urgent need of help.