7 Jewelry Ideas for Your Boyfriend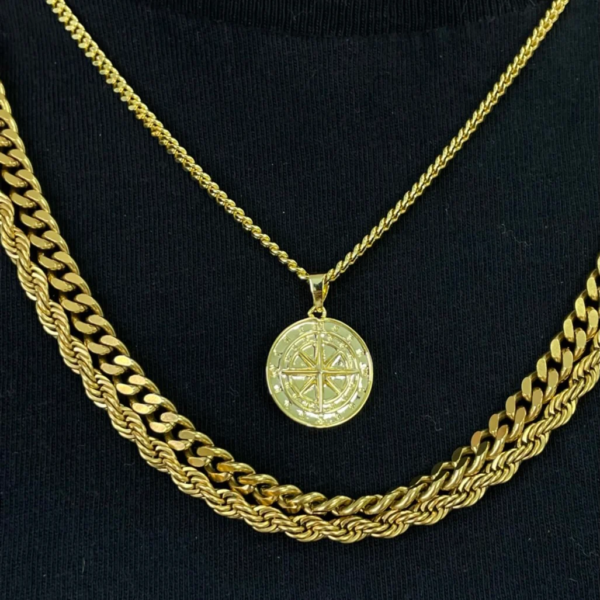 When it comes to expressing your love and appreciation for your boyfriend, jewelry can be a thoughtful and meaningful gift choice. While it's true that jewelry is often associated with women, men can also appreciate and enjoy the sentiment behind a well-chosen piece.
In this blog, we will explore seven jewelry ideas that can make great gifts for your boyfriend. Whether you're celebrating a special occasion or simply want to show your love, these suggestions offer a mix of style, sentiment, and functionality.
Watches: The Timeless Classic
Watches are a classic piece of jewelry for men. They serve both a functional and fashionable purpose. A high-quality timepiece can enhance your boyfriend's style, while also keeping him punctual. When selecting a watch, consider his personal style, whether he prefers a traditional, sporty, or modern look. Brands like Rolex, Seiko, and TAG Heuer offer a wide range of options to choose from.
| | |
| --- | --- |
| Watch Style | Notable Brands |
| Classic | Rolex, Omega, Patek Philippe |
| Sporty | Casio, TAG Heuer, Seiko |
| Modern | Apple, Fossil, Citizen |
Bracelets: A Touch of Elegance
Bracelets can add a touch of elegance to any outfit. There's a wide variety of options to consider, from leather to silver and beaded bracelets. You can opt for a sleek, minimalist design or choose a bracelet with meaningful engravings or gemstones. Customization can make this piece of jewelry even more special, allowing you to add initials or a heartfelt message.
| | |
| --- | --- |
| Bracelet Material | Style Options |
| Leather | Cuff, wrap, or braided styles |
| Silver | Chain, bangle, or link styles |
| Beads | Stretch, string, or bangle |
Necklaces: A Symbol of Connection
Necklaces can be a meaningful way to symbolize your connection. Consider choosing a necklace with a pendant that holds sentimental value, such as a locket, a customized dog tag, or a pendant with both your initials. Alternatively, you can select a necklace with a significant symbol from Evry Jewels, like a cross, an anchor, or a meaningful charm.
| | |
| --- | --- |
| Necklace Style | Symbolic Options |
| Locket | Personal photos or mementos |
| Dog Tag | Engravings, coordinates, or dates |
| Symbol Pendant | Cross, anchor, heart, or key |
Cufflinks: For the Dapper Gentleman
If your boyfriend appreciates dressing up, a pair of cufflinks can be a fantastic addition to his wardrobe. Cufflinks come in a variety of styles, materials, and designs. You can choose classic monogrammed cufflinks, novelty cufflinks with his favorite hobbies or interests, or elegant gemstone cufflinks for formal occasions.
| | |
| --- | --- |
| Cufflink Style | Style Options |
| Monogrammed | Initials or name |
| Novelty | Sports, hobbies, or interests |
| Gemstone | Precious or semi-precious stones |
Rings: A Symbol of Commitment
Rings are a powerful symbol of commitment and love. While traditionally associated with engagement and wedding rings, you can also gift a ring to symbolize your relationship's strength and your future together. Options include classic bands, signet rings, or unique designs that suit your boyfriend's personality.
| | |
| --- | --- |
| Ring Type | Symbolic Options |
| Classic Band | Simple design, a symbol of unity |
| Signet Ring | Personalized engraving |
| Unique Design | Customized to his interests |
Tie Bars and Clips: Stylish and Functional
For the man who frequently wears ties, tie bars, and clips can be both stylish and functional. These accessories not only add a touch of elegance to his attire but also keep his tie in place. Look for options with unique designs or engravings to personalize this practical gift.
| | |
| --- | --- |
| Accessory Type | Style Options |
| Tie Bar | Slim or classic, engraved or not |
| Tie Clip | Slide-on or pinch-style |
| Collar Pin | Adds a vintage touch to suits |
Earrings: Edgy and Fashionable
While earrings are not as common for men, they have been gaining popularity as a fashionable accessory. If your boyfriend has an edgy or alternative style, consider gifting him a pair of earrings. Hoops, studs, and even earcuffs can add a unique and stylish touch to his look.
| | |
| --- | --- |
| Earring Style | Options |
| Hoop Earrings | Classic or embellished styles |
| Stud Earrings | Gemstones or unique shapes |
| Ear Cuffs | Bold and statement-making |
Final Thoughts
Jewelry for men is a versatile and thoughtful gift option that can express your love and appreciation in a tangible way. These seven jewelry ideas, from classic watches to fashionable earrings, offer a range of options to suit your boyfriend's style and personality. Whether you're celebrating a special occasion or simply want to show your affection, jewelry can serve as a lasting symbol of your connection. So, the next time you're looking for a meaningful gift, consider one of these jewelry ideas to make your boyfriend feel loved and cherished.