Understanding basic details about the EB-1 visa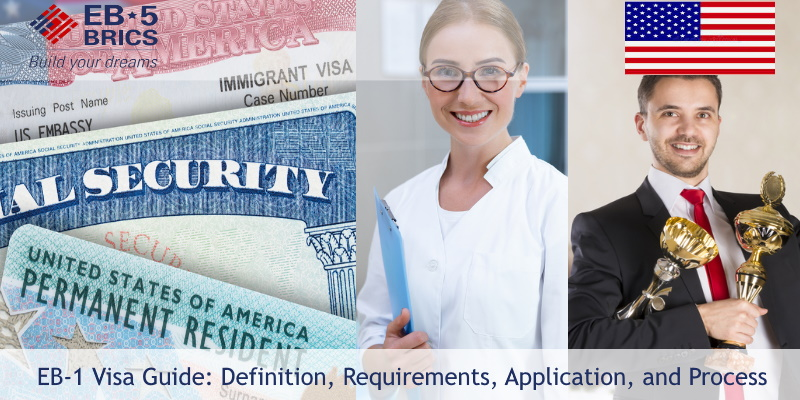 Professionals with extraordinary abilities, outstanding professors, researchers, and multinational managers can avail the EB-1 visa, which is an employment-based visa that allows an individual to work and stay in the US. It is one of the few options for foreign nationals who wish to permanently live and work in the country. Through this, you will learn more today about the EB-1 visa.
The timeline
The first step in getting the EB-1 visa starts with Form I-140, for which the processing time is four months, according to the data from USCIS. There is an option of premium processing, which can expedite the process to 15 days. Contrary to some of the other employment-based visas, applicants don't have to wait for the EB-1 visa to become available, eliminating the waiting period. If you are living outside of the US and want to apply for the EB-1 visa, the case will go to the National Visa Center (NVC) for further processing, which will then forward the application to the closest embassy/consulate. The embassy or consulate will call you for an interview in person, and the time for this step depends largely on where you live.
The steps
The first step is to fill the Form I-140, which is for "Immigrant Petition for Alien Worker". You will need to submit the necessary paperwork and documents to prove your eligibility.
If your I-140 petition is approved, you can adjust your status if you are already in the US or can proceed with the processing discussed earlier through the embassy or consulate.
You will also need to attend an appointment for biometrics, and you will have to share your fingerprints, photographs, and signature. You also have to go through a medical exam.
The fourth step is a visa interview.
Once everything is done and your application is approved, you will get the EB-1 visa, which will allow you to stay and work in the US.
Other things to know
If you want to bring your spouse and minor children under 21 to the US, you can include them in the EB-1 visa application. They will get derivative visas. Because the EB-1 visa is highly respected and there is significant work involved concerning documentation, it is best to have a firm or lawyer handling your immigration plans. Immigration services can ensure you don't make the common mistakes that can delay the process or create unwanted complications.